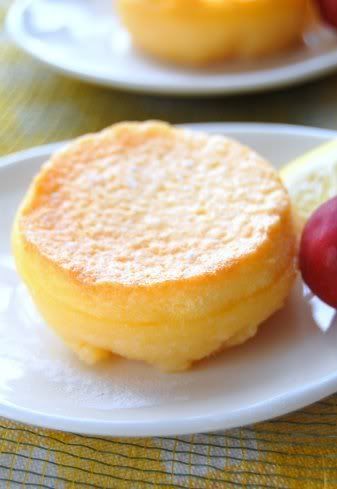 I love pudding, baked one or jelly one. My favorite one is chocolate pudding. Usually I put vanilla custard for topping. As temperature gets warmer, pudding can cool you down.
Lemon pudding is another great idea. I got this recipe from Kitchen Queen.
Ingredients
1 cup sugar

1/4 teaspoon salt
1 tablespoon lemon zest of
2 egss, separated
Directions
In a medium mixing bowl, combine sugar, flour and salt.

Stir in lemon juice, zest, beaten egg yolks, butter and milk.

In a separate bowl, beat egg whites until stiff but not dry; fold into lemon mixture.

Pour into buttered 6 cup casserole dish.

Place this casserole INSIDE a large pan (I use a 9x13 pan); pour hot water into the 9x13 pan to a depth of about 1 inch.

Bake at 350 degrees for about 40 minutes or until the topping is set and golden brown.

**During baking this separates into a cake-like topping with a lemon sauce beneath.